Awards, Scholarships, & Grants
Awards, Scholarships and Grants for Eye
or Vision Research
The New Zealand Association of Optometrists has established three charitable trusts:
NZ Optometrical Trust (NZOT) CC20292 established 1966 for 'the purpose of assisting persons in the study of optometry in universities and other educational institutions in New Zealand'.
NZ Optometric Vision Research Foundation (NZOVRF) CC51352 established 1985 'to foster research in optometry and visual science at the School of Optometry, The University of Auckland'.


NZAO Education & Research Fund (NERF) CC36812 established 2008 'to develop and provide financial assistance for optometric education, learning and research for the benefit of the community' in response to a need for more resources to support postgraduate education and research.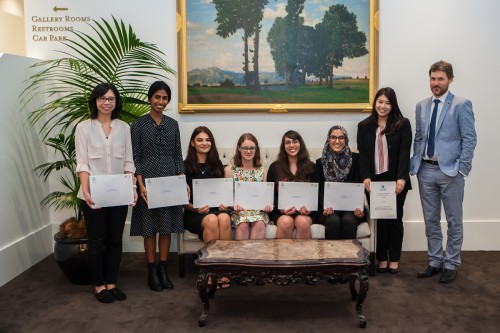 The main objective of the Trusts is to assist optometric education and eye or vision research in New Zealand for the benefit of the public of New Zealand. NZOT mainly assists undergraduates, while NERF and NZOVRF mainly assist university scientists and practitioners at the postgraduate and postdoctoral level.
These charitable trusts are very cost effective, pay no fundraising fees, and donations are not used to pay administration costs or salaries. The NZAO membership annual subscription includes a donation to NERF.
For the period 2008 to 2020, almost one and a half million dollars has been awarded from the combined resources of NERF and NZOT ($1,078,000) and NZOVRF ($411,000).
Members can read about the range of grants and scholarships awarded each year in our annual reports.
Donate to NZAO Education and Research Fund
Your generous support assists optometric education and research by New Zealanders in New Zealand for the benefit of the New Zealand public.
Contributions of $5 or more are tax-deductible and will be receipted. Up to 33% of your gift may be claimed back as a tax rebate through the Inland Revenue Department.